Register Now
If you are a school or college the Learn Live news channel is FREE to use. This also applies to parents and students who can access the channel from home. Join here
Learn LIVE Read Channel - Children Stories Online Monday to Friday
Primary LIVE Read Channel – Children Stories Online
World Book Day 3rd March 2022, with LIVE reads at 10:00am & 2:00pm.
Primary Live are celebrating World Book Day and this page will feature LIVE Reads from authors, teachers, and employers. Reading for pleasure is the single biggest indicator of a child's future success.
World Book Day was created by UNESCO on 23rd April 1995 as a worldwide celebration of books and reading. It is marked in over 100 countries around the globe.
World book day changes lives through a love of books and shared reading. Their mission is to promote reading for pleasure, offering every child and young person the opportunity to have a book of their own.
Here is what we have in store for you!
10am – LIVE read from Rich Smith from NMCM who will be reading When I Grow Up
2pm – LIVE read from Nick Jordan from Network Rail who will be reading Stay Safe with Thomas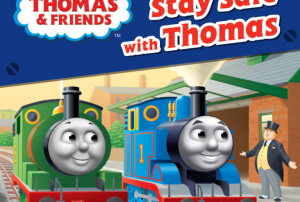 With the Primary LIVE Channel we offer an interactive safe LIVE CHAT facility, which teachers, children and parents can use. The chat facility is always open, please use this to ask any questions you have by using the chat facility next to the video player.